RV Acoustics is an independent acoustic consultancy based in Glasgow, established to meet the increasing demand for affordable workplace noise assessments and training. By focusing on one acoustic discipline, we strive to be the "go to" experts in workplace noise.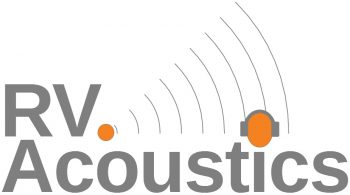 We can help you from start to finish with any of your workplace noise requirements. From risk assessment, to staff and management training, to what signage to put where. We can also help if you just want to reduce the noise in the workplace to improve productivity and staff retention. Sound good? Find out more on our Noise at Work page.
Ross Valentine BSc MIOA
Acoustic Consultant
I have a keen interest in all things acoustics, especially where it promotes the health, well-being and comfort of people within any given environment.
I hold a degree in Music and Audio Technology (BSc) from Glasgow Caledonian University, and I have over 13 years' multidisciplinary experience in acoustics in both local authority and the private sector. My education and experience enables me to assess noise objectively, follow legislation and overcome acoustical challenges. I communicate advice and reports in a professional and easy to understand way. I am a Member of the Institute of Acoustics (MIOA) and founder of RV Acoustics.
All our consultants are members of the Institute of Acoustics (IoA), the UK's professional body for those working in Acoustics, Noise and Vibration. Membership of the Institute is only open to those able to demonstrate appropriate qualifications and experience in acoustics, noise and/or vibration.
Click here to do an IoA Membership Check.
Click here to do an IoA Approved Business Check.