Training staff about noise is not only recommended, it is compulsory in noisy workplaces. RV Acoustics provide compliant training to ensure staff understand the risks they may be exposed to, and their duties and responsibilities. The training will be specifically tailored for your staff following a workplace noise assessment to be compliant with The Control of Noise at Work Regulations.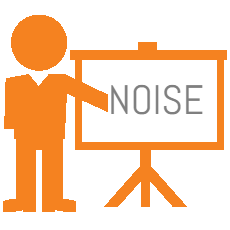 RV Acoustics
Noise Awareness Training
Leaflets summarising the training session will be distributed to staff and a register of attendee's names and signatures taken for your records.
We know not everyone works normal office hours, and so we are flexible with working patterns and shifts to accommodate your business.
Contact Us today to arrange your Noise Awareness Training course.