Stephen Fry posted this tweet on Twitter this week. Its a funny way to highlight why you cannot provide staff with hearing protection without adequate training.
The Control of Noise at Work Regulations 2005 stipulates that noise awareness training is compulsory in noisy workplaces.
RV Acoustics provide compliant training to ensure staff understand the risks they may be exposed to, and their duties and responsibilities. The training is specifically tailored for your staff following a workplace noise assessment to be compliant.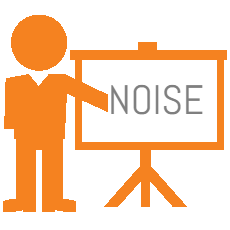 Find out more by visiting our Noise Awareness Training page.
We know not everyone works normal office hours, and so we are flexible with working patterns and shifts to accommodate your business.
Contact Us today to arrange your Noise Awareness Training course.